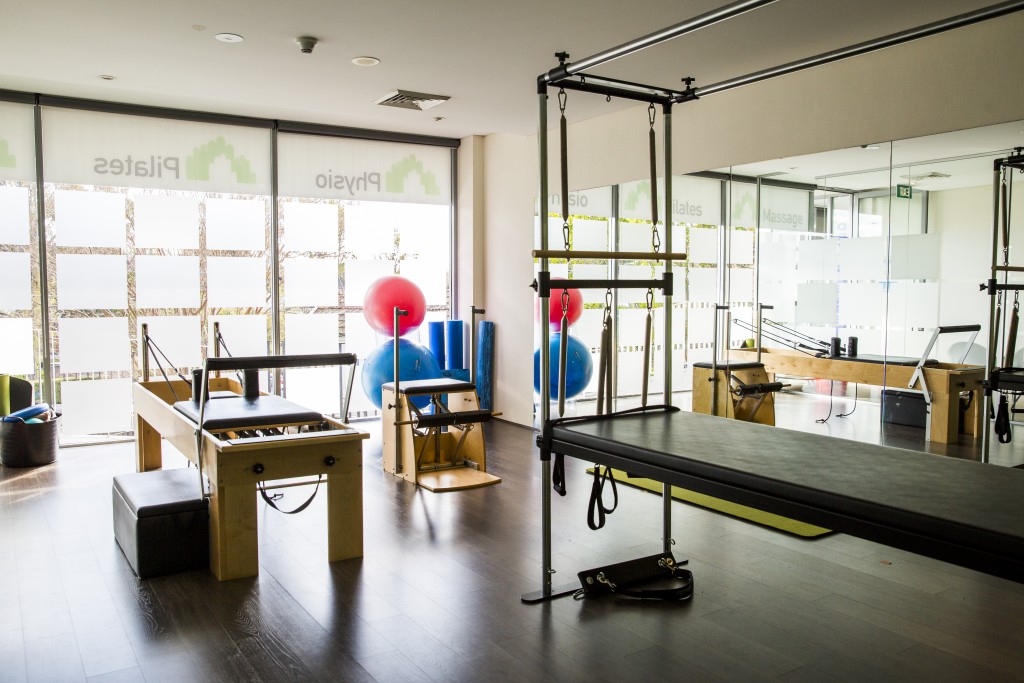 Experienced Physiotherapists delivering Pilates
Pilates is an exercise method developed by Joseph Pilates to improve control of the body's muscles.  It aims to improve the human body balance, through strengthening the core muscles that support the spine.
We believe our physio knowledge allows us to understand the anatomy and pathology of the human body.   It is for this reason we only allow qualified physios to teach our Pilates classes to ensure we are rehabilitating your body safely and effectively.
Who's Pilates For?
Pilates is for men & women of all ages, for rehabilitation and those that are injury free. There's no previous experience necessary and it is suitable for all fitness levels.
Group classes
We offer a variety of Pilates classes tailored individually to your needs, goals and body.  Private classes are also available.
Circuit Class – individual exercises prescribed to each client utilising the traps table, reformer and Combo chair.
Reformer Class – small group classes focusing on core strength, flexibility and cardio utilising the resistance springs of the reformer.
Mat Class – small group classes focusing on core strength, flexibility and postural alignment.  These classes use small apparatus such as toning balls, Pilates rings and theraband.
How Does Pilates Help?
Feel Energised
Improve Posture
Improve Fitness & Strength
Reduce Back Pain
Strengthen Core Muscles
Lower Stress
Improve & Rehabilitate Injuries
Increase confidence and co-ordination
Provide pre & post natal exercise
Reduce Arthritis & Migraine Pain
Increase Flexibility & mobility
Strength weaknesses from injury
How we do it?
Step 1 – Initial assessment:
This ensures your physio instructor has a clear understanding of your aches and pains and the areas that need improving.
Step 2 – Programs tailored to your lifestyle:
Each class will involve a variety of exercises to tone, stretch and strengthen your body.
Step 3 – Enjoy:
Get stronger, feel healthier,  and have FUN!! View our timetable to choose a class that suits you.
Save